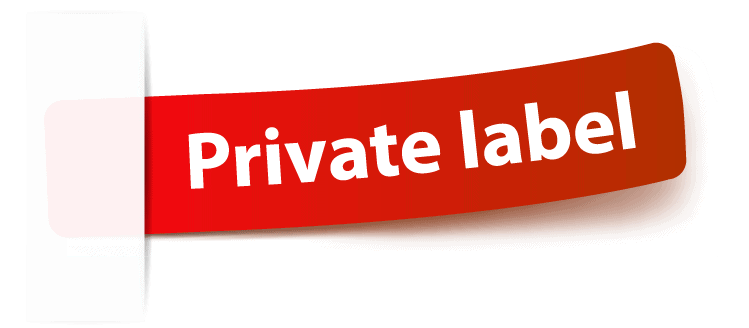 WE ARE THE TOP-RATING PRIVATE LABEL CLOTHING & ACCESSORIES MANUFACTURER AND SUPPLIER ALL OVER THE WORLD
Why be like the rest when you can be a trendsetter in the Customized clothing industry? We, Ar-Raafee Group, do all our manufacturing in-house and offer you with a lot of flexibility when it comes to custom orders such as the ability to use custom patterns, stitching, color and fabrics. You can choose to customize one of our existing products or we can also specifically design something just for you.
AR-RAAFEE GROUP Main Line of Business
                    1) CASUAL WEAR and ACCESSORIES
                    2) ACTIVE WEAR
                   3) WORK WEAR and ACCESSORIES
                   4) SPORTS WEAR and ACCESSORIES
                   5) FLAT and HAND KNITTED APPAREL and ACCESSORIES
                   6) ACCESSORIES INC. Belts, Bags, Caps, Beanies, Mufflers, Gym accessories and many more.
WE OFFER AN ARRAY OF PRIVATE LABEL CLOTHING SERVICES
We at Ar-Raafee Group, are able to provide with you a wide variety of label options to choose from. We have the capability of creating custom neck labels directed printed on the inside of the garments or at the back of the neck. If you are looking for a more professional look, you can opt for woven label tags. Give us a call to discuss your exact requirements and we will provide you with a tailored solution.
WHAT MAKES US THE BEST IN THE CUSTOM CLOTHING INDUSTRY?
We offer samples prior to production
The manufacturing process is only started once you have approved the sample.
Our team works around the clock to finish your private label project as quickly as possible.
We can sew private labels in any of our products or can manufacture a custom product according to your exact requirements.
We are able to offer you full freedom to choose from a wide assortment of materials, colors, styles, prints, patterns and printing techniques.
We offer economical wholesale prices on private label bulk orders.
Why be like the rest when you can be a trendsetter in the fitness clothing industry? Ar-Raafee Group sets our self apart from other apparel manufacturers. We do all our manufacturing in-house and are able to offer you, flexibility when it comes to custom orders such as the ability to use custom patterns, stitching, color and fabrics. You will have the option to customize one of our existing products or we can specifically design something just for you.
To get high-end customized garments for your private label clothing brand, call us or send us an email today!
PRIVATE LABEL CLOTHING
Private label clothing is the new hip and happening business to start and if you want to get your own, then you will need a collection that matches the private label style. That's not easy, right?
Well, it is with Ar-Raafee Group – we are one of the main manufacturing companies of customized Apparel and accessories of all types. Our collection of diverse styles in the custom made garments industry is what makes us a great option for your private label fashion as well.
At Ar-Raafee Group, we understand the intricacies of a private label collection and what your customers expect from it. With us, you can be assured that your private label apparel and accessories collection will have the right kind of sting and bling to get noticed by your clients enlarge.
WE HAVE A VAST CATALOG OF PRIVATE LABEL CLOTHING COLLECTIONS
In the world of private label fashion, catalogs need to have a lot of variety in order to get noticed. Ar-Raafee Group has a wide variety of leggings, t shirts, shorts, gym bags, compression wear, fitness caps, pants, hoodies, Jeans, Jackets, workwear  and so much more.
Our private label clothing units are all set to make your collection different from the rest of the competition. We have our own set of designers who work day and night to make sure that your products look and feel unique. They derive their inspiration from the runways of Milan, Paris, New York, and London and try to implement all of it in our collection. When you bulk order private label collection, you get all of these things mashed into perfect balance and that is what makes us the best private label fitness apparel manufacturer!
YOU CAN INPUT YOUR DESIGNS
Our private label collection is also bent on great quality and is made from the best fabric blends to give your collection high functionality along with style. However, we are open to your inputs too and you can pitch in your kind of designs to your apparel bulk orders.
Unlike other private label customized apparel manufacturers, we are going to take a look at them and our designers are going to work their best to make sure that it is well implemented. Once our designers make it implementable, we, at Ar-Raafee Group, are going to send in the designs and prints for your approval – once that is given a go ahead, your collection of bulk private label clothing will reach you on time – as always!
LEAVE THE BRANDING TO US!
Nothing works without good branding – that means a great logo; and the success of your private label collection depends on that, too. We are going to let you in on the best blank wear clothing and get you in on a world class logo to make sure that your customers get what they hoped for.
Placing the logo in the right place could make all the difference – and we are going to make sure that that is done in the right way for your bulk orders.